Here's a quick guide on how to use a Dirt Devil vacuum . . .
How To Use Dirt Devil Vacuum Hose
To use the hose on your Dirt Devil vacuum, simply take out the hose and connect your desired attachment to it. After doing that, you can start using the hose to clean places above the floor.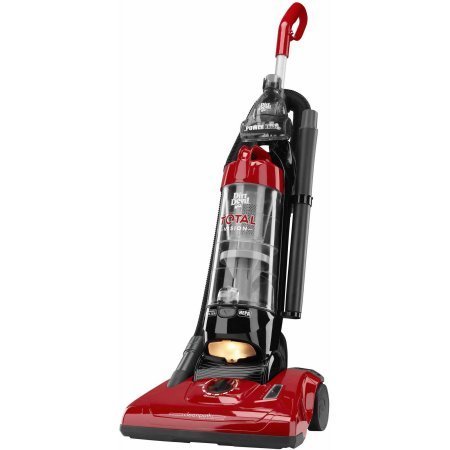 How To Use A Dirt Devil Vacuum Cleaner
Here's how to use a Dirt Devil vacuum cleaner . . .
Step 1. Charge your vacuum cleaner for about six hours until it is full. You can tell that the vacuum is fully charged by looking for a blue light. If the blue light blinks slowly the vacuum is fully charged.
Step 2. Slide the switch on top of the vacuum to turn it on. Slide it back to turn the vacuum cleaner off.
Step 3. To use the attachments, unfold the hose and connect the attachment of your choice to it. The attachments are for cleaning places above ground.
Step 4. After each use, empty the vacuum canister.
Step 5. The vacuum filter is located under the vacuum canister. You will need to wash the filter once every thirty days and you will need to change it once every six months.
Step 6. Finally, always make sure you charge the vacuum once it is low and never leave it charging overnight.